Introduction
#1
Elsa Elsa
Blogger Profile: Elsa Panizzon, an astrologer for over thirty years, chose to give blogging a chance seventeen years ago and her blog has truly blossomed since then. She strives to help readers understand astrology in their own lives.
Fun fact: Elsa is available for private consultations through her blog and loves the personal interactions she has with her readers. She also wrote a self-memoir titled, Heaven, I Mean Circle K!, published in 2013.
#2
astrolocherry
Blogger Profile: Cherry is a Gemini and Registered Nurse who currently resides on the coast of Australia. She pulled two of her passions together–writing and occult managing–to create what her blog is today.
Fun fact: Cherry's eccentric style of writing and approach to astrology really resonates with her readers. She is also available for private readings.
#3
Kelly's Astrology
Blogger Profile: Kelly, an Aussie in Canada, brought her passion of Astrology to the masses in 2002. Deriving meaning from the stars and planets, she thrives on helping others live more satisfying lives.
Fun fact: Kelly has always loved working for herself, and in her free time Kelly can be seen gardening or on the couch with a good book, a cup of tea and her fur babies.
#4
The Hoodwitch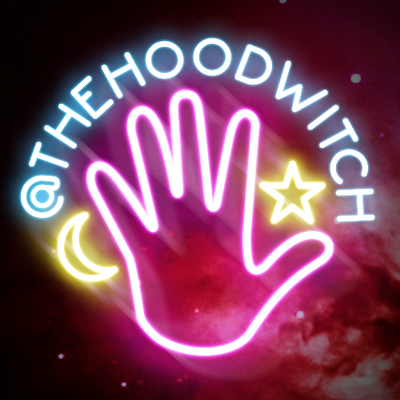 Blogger Profile: Using inspiration from curanderas and the botanica community, Bri (the Hoodwitch) created a resource for those who want to deepen themselves and to empower and enlighten those who want to make a change in their lives.
Fun fact: Taking the time to educate those new to astrology, Bri offers a crash course to different components that create the fascinating world astrology. The Hoodwitch has been featured in publications, such as; The New York Times, Vogue, and The Huffington Post.
#5
Ruby Slipper Astrology
Blogger Profile: Founded in 2010 by Nadia Gilchrist, who has been using astrology and tarot for nineteen years. Developing a resource for those interested in deepening their spirituality and wanting to gain knowledge of what the future has in store.
Fun fact: Currently residing in Ontario with husband and soft and fat cat, Wednesday; Nadia offers one on one personal readings and examinations taking on a direct and practical approach.
#6
The Astrologer
Blogger Profile: Kelli Fox spent her childhood smitten with the world of astrology, which let her to study at the College of Humanistic Astrology. After a hiatus from her first astrology page, Kelli founded The Astrologer creating a resource for those interested in learning the universal language.
Fun fact: Since 1995, Kelli has been a creator of digital astrology products for people to use daily; also offering free tarot advice, astrology 101, and profiles from romance to personality.
#7
The Dark Pixie Astrology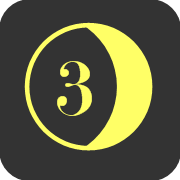 Blogger Profile: Established in March 2011, astrologer since 2004, Nic Gaudette gathered a team of contributors to create a safe space for those new to astrology to have an easy resource for guidance.
Fun fact: The Dark Pixie offers free astrology courses to its readers such as; a beginner's guide to astrology, how to read astrology symbols, and Mercury, Venus and Mars Retrogrades 101.
#8
Patrick Arundell Astrology
Blogger Profile: A self-taught professional astrologer for 21 years, Patrick Arundell founded a site with a network of astrologers to bring an open resource to those interested in learning more about astrology and how it plays a part in their lives.
Fun fact: Patrick is a very charitable soul, residing in the Medieval town of Shrewsbury in the U.K.; where he enjoys playing piano and guitars, running, and listens to modern jazz and RNB.
#9
Sasstrology
Blogger Profile: Launched in 2008, by Jeffrey Kishner, this team of expert astrologers brings a resource for those seeking guidance in astrology of sex, love, and relationships.
Fun fact: Sasstrology offers free resources, as well as; psychic readings, compatibility reports, and a guide to synastry. Blog Rank ranks Sasstrology as one of the top astrology blogs on the web.