BRAND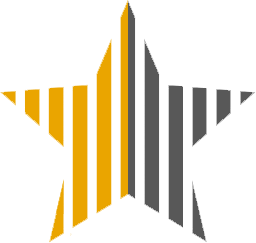 BALLOT
Introduction
Bluetooth speakers are popular for practically two reasons. They let you play the audio content of your smart devices without having to dock them or connect with physical cables. And the reason you would want to do that is because Bluetooth speakers sound much better than the speaker(s) in smartphones and tablets.
More often than not even the cheapest Bluetooth speakers sound better than smartphone speakers because the laws of physics cannot be defied. Bigger speaker drivers housed in a much bigger box are more efficient and can reach lower bass frequencies and reproduce extended high frequencies without breaking up.
These larger speaker drivers would need to be powered which is why Bluetooth either have to be plugged in or run on rechargeable batteries. While some high-end Bluetooth speakers come in two boxes, most Bluetooth speakers come in a sound box or bar sort of configuration.
At the most affordable price range of under $50, a Bluetooth sound box can have one or two speaker drivers. In order to play music in stereo, single speaker driver designs would have to rely on digital processing to achieve the spatial cues of left and right. Bass output is a must for all Bluetooth speakers since it adds definition and fleshes out everything to make the music much more enjoyable. In the sub $50 range most Bluetooth speakers use the passive radiator design for bass extension.
Here are the best Bluetooth speakers for under 50 bucks.
ZENBRE
F3 Wooden Speakers
"for the cost, it provides a good even sound with quality bass and treble tones"
-Brian G.
"for the cost, it provides a good even sound with quality bass and treble tones"
-Brian G.
Zenbre F3 is a Bluetooth 4.0 sound cube with dimensions of approximately 4 inches. It weighs just 1.5 pounds. It looks quite stylish in either walnut or white oak with silver trims.
This Bluetooth speaker uses a single 3-inch driver and a passive radiator of the same size to extend the bass. A 6W mini switching amplifier board powers the driver.
The Zendre F3 can be hooked up to the wall or powered by an 1800mAh Li-ion battery. It's best hooked up to the wall as the battery doesn't last very long. At moderate to low volume of 75 to 84dB it's rated to play for 5 hours. The battery will last half as long if you play louder. The Bluetooth range is 33ft.
We found this Bluetooth speaker to play surprisingly loud for its size. The sound has good midrange and the high is quite extended. The bass is a bit boomy with a pronounced upper bass thump but some people prefer it like this.
We have included this Bluetooth speaker for its combination of looks and performance. The Zendre F3 is really quite attractive with reasonably good fits and finishes all around. The construction is clearly veneer over MDF, so we don't understand why the manufacturer had to claim real wood finish when speakers costing 10 times more may not even be built with real wood grains.
Most people who bought this Bluetooth speaker are either satisfied or thrilled with the sound. Lately however there's been a rash of complaints about a loose-fitting charging connector that would fail all together, so the company may be experiencing some quality control issues.
Anker
SoundCore mini
"For a speaker the size and weight of an orange, the Soundcore Mini gets surprisingly loud. Well done Anker!"
-Jason Ellis
"For a speaker the size and weight of an orange, the Soundcore Mini gets surprisingly loud. Well done Anker!"
-Jason Ellis
The SoundCore Mini is the mini version of Anker's SoundCore. The full-size SoundCore is a sound bar while the SoundCore Mini is shaped like a tubby can with top-firing speakers.
It is 2.6-inch tall and 2.6-inch in diameter – so tiny it'll fit on one palm. It weighs nothing at all, a little under 9 ounces. It has a micro SD slot and an FM tuner built-in, so you don't even need your phone to play music.The size of the speaker driver is not specified but it should be about 2 inches. The amplification power is 5W.
The star features of the Anker SoundCore Mini are Bluetooth 4.0 range of 66ft and a rechargeable battery that can last up to 15 hours! The SoundCore Mini sounds like a much bigger speaker with its room-filling sound. It doesn't play very loud though which is not surprising considering its small stature. To protect the voicecoil, an audio limiter will kick in and cut off the music at peak dynamics should you attempt to play too loudly.
We found the battery to last way over 10 hours, if not exactly 15 hours as rated. As with all Bluetooth speakers in this price range, there's not a display for the FM tuner so you'll have to identify the station auditorily.
93% of those who bought the Anker SoundCore Mini gave it 4 or 5 stars. It comes in 4 sexy finishes of black, gold, silver, and pink.
DOSS
Soundbox Touch
"The bass response is clear and deep, and the midrange & treble is clear and rich, without being overpowering. Nothing hurts your ears."
-tb
"The bass response is clear and deep, and the midrange & treble is clear and rich, without being overpowering. Nothing hurts your ears."
-tb
Our search for the best Bluetooth speaker under $50 ended when we came across the DOSS Touch. It's a rectangular sound box with two speaker drivers for left and right channels. It is 6.6-inch long, 2.9-inch deep and 2.7-inch tall and weighs just 1.2 pounds. The amplification power is 12W and extended bass is achieved with an oblong passive radiator.
This Bluetooth speaker is called Touch for its capacitive touch control. The touch control is large and illuminated for changing inputs, pause/play, and skipping tracks. It's quite a nifty feature.
The only thing you'll love more than the capacitive touch control is the sound quality. The DOSS Touch sounds like more expensive Bluetooth speakers. The sound is clear and extended with controlled musical bass, nothing like the one-note thumping bass which is characteristic of Bluetooth speakers in the lower price range. The 2200 mAh Li-ion battery lasts up to 12 hours.
And to top it all off, the DOSS Touch is very well-built with good fits and finishes. Everything is where it should be. It's large enough to be a serious sound box and small enough to go places with. The DOSS Touch comes in 4 attractive modern finishes of black, white, red, and blue.
Conclusion
If you must have the smallest Bluetooth speaker that also sounds good, then the Anker SoundCore Mini would be a solid choice.
If you're attracted to wood veneer, keep an eye on the Zenbre F3. Either the walnut or white oak veneer looks great, as good as anything you'll find for under $50. Just wait for the company to put the current quality control issues behind them.
But if you simply want the best sound and the best user control, the DOSS Touch is hands down the best choice.