Introduction
#1
Brain Pickings
Blogger Profile: Maria Popova founded Brain Pickings in 2006 as a weekly email sent out to friends, and after much hype was brought to the masses online. Popova is originally from Bulgaria and moved to the United States to pursue a degree in communications. Now residing in Brooklyn, Popova now works on bettering herself and leading others to a better life.
Fun fact: The success of her blog has met some high profile readers, including; Drew Carey, Josh Groban, and William Gibson. Popova's work does not go unnoticed, as she has been recognized by Forbes in their 30 under 30 segment.
#2
The Book Designer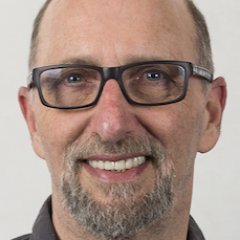 Blogger Profile: Joel Friedlander founded The Book Designer as a resource for writers to ensure that their books receive proper publication. Since the early 1970s, Friedlander has worked in printing, typography, graphic design, and book publishing.
Fun fact: Friedlander will be a faculty member in the upcoming San Francisco Writers Conference and the IBPA Publishing University, and serves on the Advisory Board of the Bay Area Independent Publishers Association. He has won a spot on the Writer's Digest "101 Best Websites for Writers" list for four years.
#3
The Amazon Book Review
Blogger Profile: Launched in 2007, the Amazon Book Review is an outlet for Amazon Books editors to share not only reviews on books, but interviews with authors as well. They also include essays on books, reading, and quirky trends.
Fun fact: One feature they include is a "Celebrity Picks" segment, where celebrities get to share their favorite books and literary pieces. Each month, Amazon Book Review publishes a Best Books of the Month article for each type of book genre.
#4
Modern Mrs. Darcy
Blogger Profile: Anne Bogel an author and self-proclaimed bookworm. Bogel resides in Louisville, Kentucky with her husband, Will and four children. She speaks to women not only through her book reviews, but as she writes about issues pertaining to; relationships and family, beauty and style, and topics that speak to the modern woman.
Fun fact: Bogel is fascinated by the world of personality types and is an INFP, and an enneagram type 9. She is so fascinated about them that she wrote a book about it, Reading People. Yoga, novel breaks, and a good cup of coffee are part of her favorite past times.
#5
Smart Bitches Trashy Books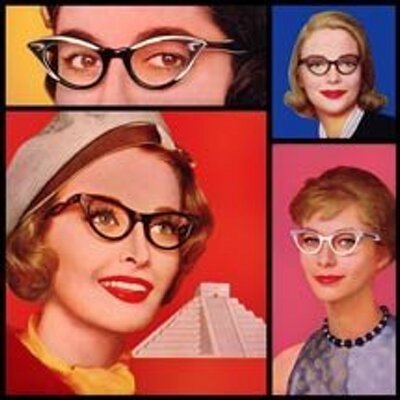 Blogger Profile: Sarah Wendell and Candy Tan founded Smart Bitches Trashy Books in 2005. SB-TB since then has become a world-wide community for romance readers who want to discuss their latest reads or opinions on what happened to the characters they were reading about.
Fun fact: SB-TB published Beyond Heaving Bosoms: The Smart Bitches' Guide to Romance, which is used in undergrad courses at Yale, Princeton, and DePaul. Some features of their site include; a podcast, Beta Question of the Week, and of course book reviews.
#6
Book Riot
Blogger Profile: Book Riot is a no holds barred source for the latest trends, reviews, and commentary in the world of literature. They also discuss the newest developments in technology of the literary space and the latest in the publishing industry.
Fun fact: Book Riot features reviews most literary works, as wells as reviews on comic books and audiobooks. The editors of Book Riot produce a weekly podcast discussing what is new and trending in the book world.
#7
Kirkus
Blogger Profile: Originally founded by the late Virginia Kirkus in 1933 as a book review magazine. Kirkus reviews everything from children's books to romance novels. This site also features resources for authors wanting to publish their work and access to editors.
Fun fact: Kirkus Reviews gives out the The Kirkus Prize award annually to recognize outstanding authors in the genres of fiction, nonfiction, and young readers' literature. The editors of Kirkus Reviews share the latest scoop on the best new books, interview trending authors, and review bestsellers all on their podcast.
#8
Growing Book By Book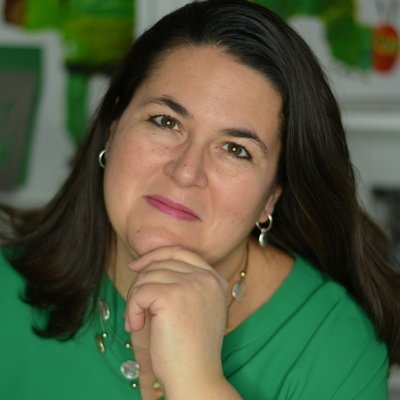 Blogger Profile: Jodie Rodriguez founded Growing Book by Book as a resource for parents and educators to gain insight on what is trending in books for young readers. Rodriguez has been an early childhood educator for over 20 years and became a National Board Certified Teacher- Early Childhood Generalist in 2003.
Fun fact: Rodriguez is a mother to two high energy boys. In her free time, you can find her cooking and baking, being enthralled by a Hallmark movie, or performing random acts of kindness. Her work has been featured in; Scholastic, Read Brightly, Pre-K Pages, and Childhood 101.
#9
The Millions
Blogger Profile: The Millions was founded by Max Magee in 2003. This online magazine features coverage on books, arts, and culture. Each month The Millions features a top ten books of the month based on what their readers have been reading.
Fun fact: Some of the guest writers for the site have included; Junot Diaz, Jonathan Lethem, and William H. Gass. The Millions has been featured on NPR and noticed by the New York Times, The Guardian, and the New Yorker.