BRAND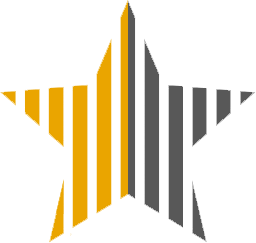 BALLOT
Introduction
Capturing images of astronomical objects is very different from regular photography. For one, it's in low light conditions mostly at night. You'd have to set the camera up with an interval meter for time-lapse exposures.
The sensor must not be too sensitive to heat buildup or thermal noise would destroy fine astronomical details, which is why scientific astrophotography cameras feature active cooling. The thermal noise of CMOS sensors doubles with temperature increase of about 8 to 10 degrees F, although all higher end cameras these days come with features for reducing thermal noise.
Almost all cameras have filters that remove lightinvisible to humans. These sensor filters remove some or most of the light in the Hydrogen-alpha wavelength, which is right above infrared but visible, and happens to be most of the light from the nebulae in space. While many astrophotographers chose to have their cameras modified with full-spectrum filters, there are cameras in the market that are friendlier to the H-alpha red tone.
The argument about whether one has to go with a full-frame camera for astrophotography is more tenuous, since with the right lenses subframe sensors can capture equal amount of light. Cameras with full-frame sensors are more expensive but the sensors are also higher in quality, so we will focus only on these cameras.
Nikon
D810A
"Terrific astro camera."
-Philip E. Orbanes
"Terrific astro camera."
-Philip E. Orbanes
The Nikon D810A is the specialized version of the D810 for astrophotography. They never specified what the "A" stood for, but it might as well have been Angel because if there's a consumer camera that can capture angels in the sky, this is it.
Compared to other DSLR cameras, the Nikon D810A's FX-format sensor is 4 times more sensitive to H-alpha light. For regular photography, images taken with the D810A will appear a bit reddish, but if you have a pet snake, it'll be like seeing the world through snake eyes for they can see infrared.
The resolution is 36.3 MP which makes the pixel 4.9 micron in size. A lot of people think that larger pixels are better for astrophotography for lower inherent noise, but this is not necessarily the case. The truth is smaller pixels will still get the same proportion of light and larger pixels are more sensitive to thermal noise. You will need a scientific CCD camera with active cooling to clearly exceed the D810A in astronomical details.
There's a manual Long Exposure mode that lets you set exposure time from 4 to 900 seconds (15 minutes). You won't need an interval meter with this Nikon. It comes with a Live View LCD screen with enhanced brightness, the better for focusing and framing objects in the sky. However, it's not an articulating screen.
The obvious drawback of the Nikon D810A is the price. It's possible to buy another good camera and have it modified for H-alpha sensitivity for quite a bit less.
Sony
α7S II
"I shot a meteor shower at 24fps, stars look great."
-Bright Day
"I shot a meteor shower at 24fps, stars look great."
-Bright Day
The Sony a7S II is a high-end mirrorless interchangeable lens camera designed for optimum low-light photography. Its full-frame sensor has a resolution of only 12.2 MP in favor of ultra-wide dynamic range and amazing high ISO capability up to 409,600. 12.2 MP resolution is old technology but you'll get favorable large 8.5 micron pixels for astrophotography.
With its Fast Intelligent 169 AF points working in unison with the low-noise image sensor, the Sony a7S II is legendary for its ability to focus quickly in low-light conditions. The awesome articulating Live View screen is a Zeiss T multilayer-coated OLED with 2.4mil dots.
Although Sony had video capturing in low light in mind for the a7S II, it's also a tremendous camera for astrophotography due to the exceptional low-noise sensor. DPReview tested the noise levels of this camera to be one stop better than the Nikon D750. Naturally this full-frame mirrorless camera is also a lot more portable than the DSLR versions.
On the other hand, you'll need to buy an adaptor to use the Sony a7S II with telephoto lenses. The lack of an optical viewfinder for mirrorless cameras means that you'll have to rely on the Live View screen which will cause the sensor to heat up over time.
Canon
EOS 6D
"It is able to focus easily in very low light. One night was especially starry, and this camera was able to autofocus on the night sky. Amazing!"
-Brian D
"It is able to focus easily in very low light. One night was especially starry, and this camera was able to autofocus on the night sky. Amazing!"
-Brian D
The Canon 6D continues to be a favorite among astrophotographers despite its age (released in 2012). You can't do any better than this price for a full-frame DSLR camera. The resolution of 20.2 MP yields largish 6.55 micron pixels, which is part of the reason the 6D is the lowest noise DSLR camera anywhere near its price range.
The higher end Canons offer little to no advantage over the 6D in terms of astrophotography. The idea of selecting the Canon 6D is to take the bargain and have it modified with a full-spectrum sensor filter. Its dark frame buffer is a valuable time-saver for time-lapse images.
Everything else on the Canon 6D is dated compared to today's offerings. It does not have an articulating LCD screen, which is nowhere near as bright and high resolution as the Nikon D810A and Sony a7S II in the first place. In any event, the 6D with modified filter will easily outperform lesser cameras marketed specifically for astrophotography.
Conclusion
In the past, consumer electronics companies only tweak subframe DSLR cameras for astrophotographic use. Perhaps they assumed that astrophotography enthusiasts were either not too enthusiastic about high-end DSLR cameras or they would opt for scientific CCD cameras. This is no longer the case when Nikon came up with the D810A. If you can swing the close-to-four grands, the D810A is the best stock camera for astrophotography.
At the other end, the entry-level full-frame DSLR camera, Canon 6D, is still a great camera for this purpose, as long as you're willing to replace the sensor filter with an aftermarket full-spectrum filter. You can find one online for a hundred bucks and change if you're able to handle the modification yourself. If not, expect to pay double that. Either way, it'll cost half of a Nikon D810A.
If you don't like the prospect of carrying around a full-frame DSLR camera, there's the highly competent Sony a7S II. It also has an articulating screen which both the Canon and Nikon lack – the OLED screen is of much higher quality to boot. You'd want to set it up and leave it alone, instead of fiddling around with the Live View screen too muchto avoid thermal noise.