BRAND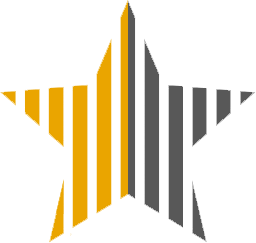 BALLOT
Introduction
Some people like to keep their feet in perfect condition, while others don't give them much attention. Either way, our feet are the pillars that support our body, so you should give them the care they deserve.
Which brings us to foot spas. These machines truly are wonderful things. They can have numerous benefits for your overall health, and not just your feet. They can contribute to better blood flow in your feet and also reduce your stress levels.
Who doesn't like a relaxing foot massage when you get home after a tiresome day's work, especially if it involves standing or walking around all day? And even if you work at an office you can still make good use of a nice foot spa.
We've looked at three-foot spas and reviewed them for you so that you don't have to worry about a thing. Read on to find our top choice!
Giantex
Portable Foot Spa Bath Massager
"If you're looking for a good sized foot bath, that's deep enough to get above the ankles, fits a good sized foot, and actually can not just maintain heat, but HEAT up water, then this is for you."
"If you're looking for a good sized foot bath, that's deep enough to get above the ankles, fits a good sized foot, and actually can not just maintain heat, but HEAT up water, then this is for you."
Giantex has put a lot of features into the Portable Foot Spa to try and give you the best possible experience. The heating system has no trouble keeping the water warm while giving you a nice oxygen bubble massage. You can even add some salts to the included medicine box so they can dissolve into the bubbling water.
Besides the bubbling system, it also has eight massage rolls, six main ones and two at the center that massage the inside of your feet. It's just a shame that the rolls are not motorized. But, at least this will keep the noise down, which is good if you like peace and quiet.
Despite the rolls not moving by themselves, you will still get some motion thanks to the vibration massage with adjustable frequency. You can also enjoy the benefits of red light exposure that complements the whole foot treatment, including rejuvenation of the skin and reduction of inflammation on your feet.
All of this comes in a compact design, without compromising the room for your feet on the inside. A drain to empty the water without you having to turn it upside down and a foldable handle for portability are two additional features for added convenience.
Ivation
Foot Spa Massager
"The bubbles, massage rollers and infrared light felt great. I didn't want it to end. My feet feel so soft and smooth."
"The bubbles, massage rollers and infrared light felt great. I didn't want it to end. My feet feel so soft and smooth."
Ivation goes one step further and presents more innovation than the previous unit. Starting off, you get a heated foot bath with an oxygen bubble massage, like in most foot spas, although this one is one of the best when it comes to keeping the water warm. This bubble massage is delivered through multiple water jets for an even more relaxing experience.
The Foot Spa Massager does not include a separate "medicine box" like the one from Giantex. As a result, you'll find it a little more difficult to dissolve salts during your treatment. But, according to Ivation, you can add salts to the bath directly or even essential oils to give you a scented therapy.
This foot spa comes with just two rolls compared to the eight rolls from Giantex. However, the rolls here are motorized, so you won't have to move a muscle to get a nice massage on the soles of your feet. Besides the rolls, the unit also vibrates to ease any soreness you may have.
Finally, you get three attachments that you can install in the center part of the unit to give you a complete pedicure experience: a brush attachment, a pumice stone, and an acupressure roll. The downside is that they are stationary, so unlike the rolls, you will actually have to move your feet to take advantage of them. Because of the design, you will only be able to use them with one foot at a time, so we feel they are not the wonderful addition they were supposed to be.
Brookstone
Heated Aqua-Jet Foot Spa
"Friday is my official "spa day",at home. Cup of coffee, soft music scented candles and the star of the show my Brookstone Heated Aqua Jet Foot Spa. The heat,the water jets, the soothing bubbles. I deserve this!"
Brookstone delivers an excellent foot spa with their Heated Aqua-Jet Foot Spa. The heating system is great at keeping the water warm for about thirty minutes until the auto shut-off feature activates.
Instead of the usual oxygen bubble massage, you get two hydro jets that spray water on your feet for a relaxing sensation. There are three great things about these jets: the first is that the direction is adjustable, so you can point them to the area of your feet that makes you most comfortable. The second thing is that there is a manual knob to adjust the amount of air added to the stream, so it will feel exactly like you want it to. And finally, the jets come with two adjustable speeds so you get a really personalized massage.
You also have two nice therapy rolls at the bottom, although they are not motorized. The upside is that this makes the Aqua-Jet Foot Spa an extremely quiet unit, really allowing you to relax. Like the Ivation, it also includes a pumice stone attachment for some exfoliation.
The only disadvantage in an otherwise high-quality unit is that Brookstone advises against using salts in the bath, because it may clog the machine. You can use essential oils or pre-dilute the salts before adding them, but remember that this is not recommended.
Conclusion
In our search for the best foot spa, we found three great alternatives. But the one that rises above the rest is the Brookstone Heated Aqua-Jet Foot Spa. With it, you get the most personalized experience because you can adjust the amount of air, water speed, and jet direction. All of this combined with a really silent and durable unit combines into one of the best foot spas you can find out there.
No doubt, the other two foot spas have their qualities, too. The Giantex Portable Foot Spa Bath Massager has an amazing eight rolls on the inside to massage your feet in all possible areas, together with an original red light therapy. The Ivation Foot Spa Massager scored some points with the two motorized rolls and three pedicure attachments.