Introduction
#1
Lance Haun
Blogger Profile: Lance Haun, husband, father, tech and HR guru, has been blogging since 2006, contributing valuable information on the subjects of work, life, tech, and the human part of human resources, offering amusing, heartfelt and intellectual takes on today's world that are also vital for personal or business growth.
Fun fact: Lance is a Practice Leader for The Starr Conspiracy, a company that offers advertising, consulting, and technology solutions to an impressive list of companies including careerbuilder, Oracle, and Indeed.
#2
Evil HR Lady
Blogger Profile: Suzanne Lucas, writer and speaker, writes to demystify your Human Resources department, offering advice and explanations "with a little bit of snark," acknowledging the prevailing theory that all HR people are evil, while describing the reality behind the scenes with posts to help anyone navigate the frustrating world of employment.
Fun fact: In addition to gaining over 26,000 followers on Twitter, Suzanne's popular writing has been awarded a spot in the top 100 of all HR blogs on Feedspot.
#3
Effortless HR
Blogger Profile: Lola Kakes, founder of Effortless HR, a company that has developed and offers an easy-to-use, comprehensive, online HR software program that any company can brand and provide to their customers, keeps an ongoing blog with helpful tips for employers and employees on anything that might affect the workplace.
Fun fact: Lola has over 30 years of experience in Human Resources and Corporate Compliance, including time she served as a Commissioner to the Tucson Chapter of the National Association of Women Business Owners.
#4
Robin Schooling
Blogger Profile: Robin Schooling, speaker, writer, and Vice President for Hollywood Casino Baton Rouge, is on a mission to make organizations better by improving Human Resources, with focus on connecting the talents and capabilities of individuals to organizational success, and articles sharing thought-provoking analogies to help anyone relate to HR thinking.
Fun fact: Robin is an Advisory Board Member for HR Onboard and Blackbook HR, and has served on advisory boards for Smarbrief on Workforce, Geaux Veterans, and the Louisiana Business Leadership Network.
#5
Ask a Manager
Blogger Profile: Alison Green, management consultant and author, shares scores of articles covering what must be every question anyone has ever asked a manager, with helpful advice on those things that frustrate employees and employers the most, such as bad interview behavior, being the boss, rejection coping, and best workplace practices.
Fun fact: Alison was inspired to start blogging while working as the Chief of Staff for a successful nonprofit, where she was responsible for hiring, firing, promoting and managing.
#6
The Tim Sackett Project
Blogger Profile: Tim Sacket, husband, father, and President of the IT and Engineering contract staffing firm, HRU Technical Resources, started blogging to be able to "poke fun" at his HR world as a sort of therapy, turning it into a go-to resource for entertaining guidance on the subject of HR.
Fun fact: Tim has 20 years of HR experience as a Recruiting Talent Pro with a Master's in HR and SPHR certification, and currently resides in Lansing, MI.
#7
HR Bartender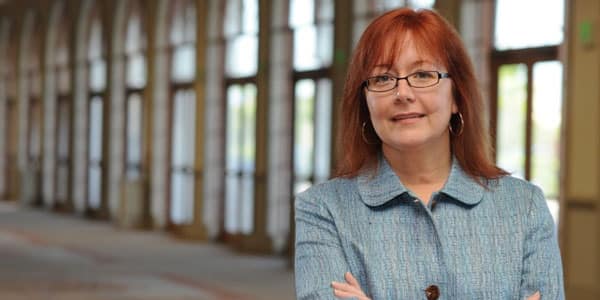 Blogger Profile: Sharlyn Lauby, HR professional and President of the training and development company, ITM Group Inc., wants to be the friendly face behind the bar where people can pour out their workplace problems and receive friendly and helpful advice on topics such as employee engagement, career advice, and anything related.
Fun fact: Sharlyn has authored and published several popular books on the subject of management and HR including, Manager Onboarding: 5 Steps for Setting New Leaders Up for Success.
#8
The People Equation
Blogger Profile: Jennifer V. Miller, freelance writer, published leadership author, executive consultant, corporate trainer, human resources expert, and career coach, shares truly vital resources and advice on everything from tips for productivity, to effective leadership rules, with focus on helping others to master the "people equation" to create a more comfortable and productive work environment.
Fun fact: The writing bug struck early for Jennifer, who wrote and published her first op-ed article in her town's local newspaper at the age of 13.
#9
change-effect
Blogger Profile: Neil Morrison, speaker, writer, and HR Director for ST Water, shares his passion for people and the roles they play in organizational success, exploring how education and employment are fundamentally linked, and covering how technology works to improve organizational function, through inspiring and informative posts that are thought-provoking and compelling.
Fun fact: Neil has shared his views on organizational success and similar topics at dozens of conferences, and is a frequent commentator on national and local radio.