Introduction
#1
Poppy Loves
Blogger Profile: Poppy Loves, photographer and lifestyle blogger, shares gorgeous photographs of her favorite things in London, depicting a style and grace that is reminiscent of the Duchess of Cambridge, with recommendations for everything from clothing designers and where to shop, to hotels, restaurants, and the best place to have afternoon tea.
Fun fact: The Evening Standard named Poppy Loves one of 25 London lifestyle influencers you should follow on Instagram now.
#2
Hattie West
Blogger Profile: Hattie West, blogger and copywriter, covers a view of the life and style in London, including stories of dog-friendly staycations, advice on everything from fashion and beauty, to restaurants and travel, and now featuring interviews of her favorite movers and shakers, with inspirational figures sharing their career journeys and guidance.
Fun fact: Hattie spent five years working at Condé Nast Publications writing for Vogue and Tatler, and has freelanced at several publications including Glamour, House & Garden, and GQ, to name a few.
#3
Silver Spoon London
Blogger Profile: Angie Silver, traveler, foodie, and blogger, uses amazing photographs and descriptive writing to transport readers into a world that most can only dream of, or perhaps glimpse in an exotic travel magazine, outlining more than just life in London, but also luxury travels throughout half the continents of the world.
Fun fact: Angie's blog includes a unique European restaurant index that categorizes by menu price from wooden spoon to platinum, more than just useful for any travelling foodie.
#4
Mother Pukka
Blogger Profile: Anna Whitehouse, journalist, editor, and mother, shares her adventures in London as she goes in search of pukka (British urban slang for "first class" or "absolutely genuine") things for her kid to have and experience, giving her take and advice on anything and everything a mother or parent might appreciate.
Fun fact: Among her writing credits, Anna previously wrote about shoes and handbags for fashion labels such as Tommy Hilfiger, and now works as a writer at Shortlist Media.
#5
In the Frow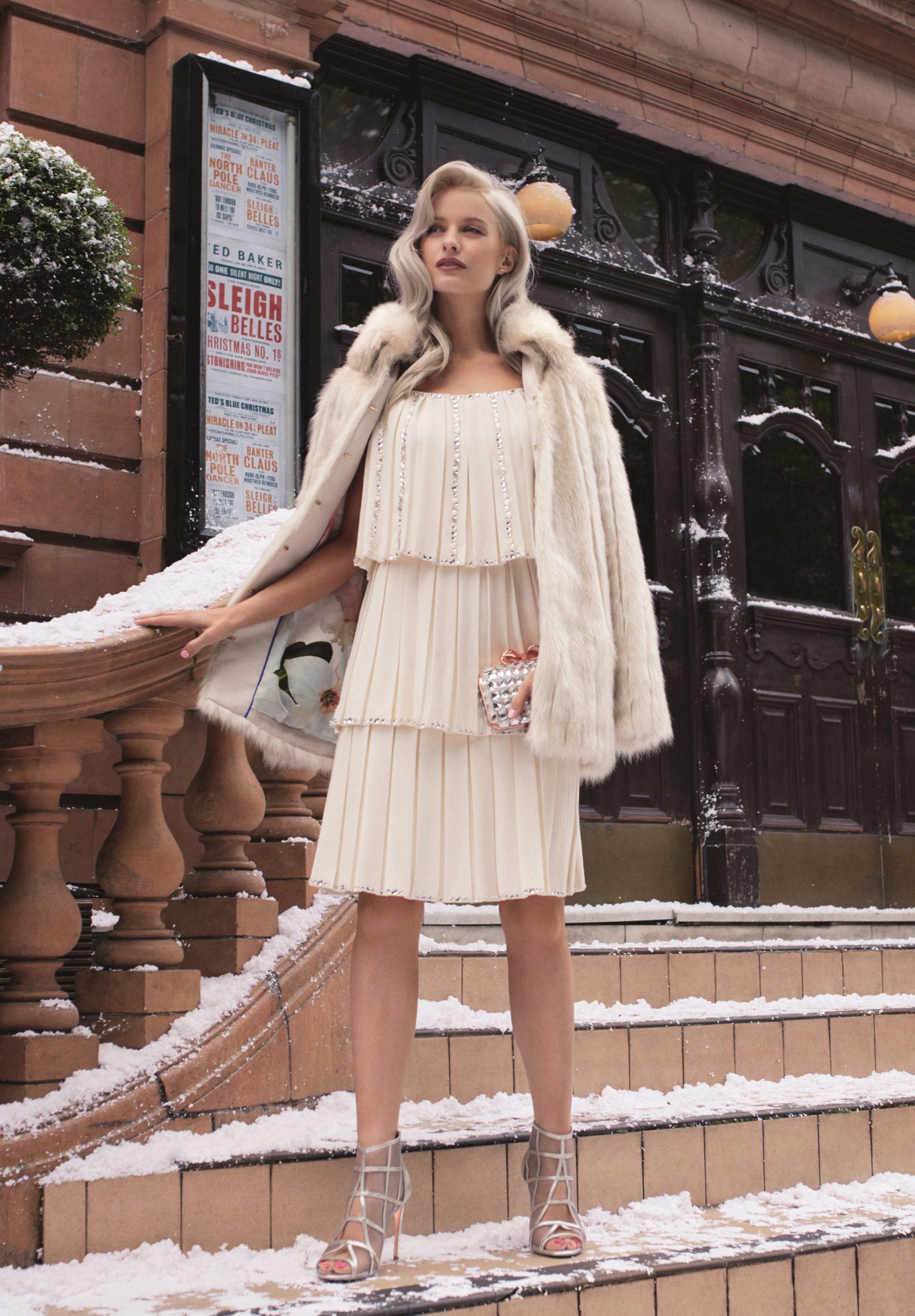 Blogger Profile: Victoria, Beauty Ambassador with a PhD in Fashion and Fashion Marketing Lecturer at the University of Manchester, has created what has been called one of the most influential blogging websites in the UK, featuring glamourous articles with photos that highlight some of the most popular designers and destinations in the world.
Fun fact: Victoria's career highlights include numerous beauty ambassadorships with prominent brands and designers including, but not limited to, L'Oreal Paris, Ted Baker, and Hugo Boss Watches.
#6
What Olivia Did
Blogger Profile: Olivia, a twenty-something student turned career-blogger, started her initially humble blog from a school computer, turning it into an outlet and now exciting hub for everything from her lifestyle in London, personal style and travel, to food and music, as well as beauty and words from women who inspire.
Fun fact: Olivia's blog was inspired by the fact that her school computers couldn't access any relevant websites except Blogger, and she brilliantly turned it into a career.
#7
Liberty London Girl
Blogger Profile: Sasha Wilkins, journalist, writer, and former Wall Street Journal Executive Style Editor, depicts a lifestyle in London and travels abroad that is both relatable and envy-worthy, with mouthwatering pictures of comfort food that accompany recipes, along with adorable photos of her sausage dog, Lettice, who goes everywhere she does.
Fun fact: Sasha has received impressive accolades, including being twice named as one of London's Most Influential People by The Evening Standard, and Blogger of the Year at Red's Women of the Year awards.
#8
Coco's Tea Party
Blogger Profile: Ella, University for the Creative Arts graduate with a Bachelor's in Fashion Journalism, started her blog at only 16-years of age, eventually turning it into a resource for informative and entertaining articles on style and living, including posts that give relevant advice on everything from seasonal clothes shopping to personal well-being.
Fun fact: Ella's blog includes some truly inspiring reads in the section titled, My 9 to 5, that has personal stories from women in thriving and exciting careers.
#9
Hannah Gale
Blogger Profile: Hannah Gale, former digital editor and journalist, now full-time lifestyle blogger and working mom, uses a sweet, down-to-earth, communication style of writing to share advice, inspiration, and a little bit of style, with straightforward thoughts on everything from the Chapters of Motherhood, to fashion trends that make her happy.
Fun fact: Hannah has become recently fond of Instagram, with more than 55k following her story unfold through pictures and tiny, fun rants.