Introduction
#1
Wine Peeps
Blogger Profile: The Wine Peeps family team, featuring Kori Voorhees, her father John Sosnowy, and their spouses, collaborates to share their experiences in selecting, tasting, and enjoying wine, with stories and photographs that document their travels through wine countries all over the world, and the regular blind tasting wine dinners they host.
Fun fact: Kori and John earned the coveted Certified Specialist of Wine credential, after taking an extensive exam including questions not limited to viticulture, varietals, wine production, regions, and tasting.
#2
The Wine Siren
Blogger Profile: Kelly Mitchell, Napa Valley Journalist, is on a mission to share and demystify the complex process in making world-class food and wine, and the artisans behind the craft, gathering hundreds of stories as she travels across the globe speaking to creators, farmers, and winemakers, everywhere from France to Spain, and beyond.
Fun fact: Kelly has launched successful start-ups in five different industries with impressive accomplishments not limited to acquiring an algorithm from NASA and taking three companies to multi-million-dollar revenue levels.
#3
Wine Explorers
Blogger Profile: Jean-Baptiste Ancelot, write, blogger, globetrotter, and founder of the WINE Explorer's project, created a blog to document his team's mission to uncover the unseen wine country of the world, with trips to vineyards expanding across a majority of the globe and its continents, to uncover often forgotten indigenous grape varieties.
Fun fact: With three years of traveling, 92 countries explored, 250 winegrowing regions targeted, 1500 vineyards surveyed, and over 15 thousand wines tasted, Wine Explorers was named one of Feedspot's Best 100 Wine Blogs on the Planet.
#4
Sip
Blogger Profile: Caro Jensen and Emily Camblin, founders of Sip NZ, with help from contributors Elissa and Jenn, have created an entertaining yet informative blog featuring beautiful photographs and insightful details on the wines, wine makers, and wineries of New Zealand, complete with harvest highlights and a mouthwatering Rosé Directory.
Fun fact: Sip NZ brings combined over 20 years of wine marketing experience as a boutique marketing team, specializing in branding, digital marketing, social media, creative campaigns, and websites.
#5
The Wine Doctor
Blogger Profile: Chris Kissack provides experienced opinions on two of the world's greatest wine regions, Bordeaux and Loire Valley, with weekly reports being published without pause since 2000, covering everything from the latest vintage and popular annual tasting events, to book and restaurant reviews, and assessments from his own diverse cellar.
Fun fact: The Wine Doctor includes a regular Weekend Wine update where Chris sometimes features obscure and rare wines that may have disappeared from the marketplace due to age and popularity.
#6
Natalie MacLean
Blogger Profile: Natalie MacLean, wine writer, publisher, and editor, named the World's Best Drinks Writer at the World Food Media Awards in Australia, publishes hundreds of wine reviews every week for more than 160,000 members, including delicious recipes and pairing advice, and a complete wine store guide for the budget conscious connoisseurs.
Fun fact: As an opinion-leader in the wine industry, Natalie has published two books on the subject with Random House, the second of which was named one of Amazon's Best Books of the Year.
#7
Tim Atkin
Blogger Profile: Tim Atkin, award-winning writer and Master of Wine, publishes in-depth reports on regions such as Rioja, the Rhone, South Africa, Bordeaux, Burgundy, Argentina, Chile, Brunello, Washington State, Napa and Oregon, along with regular columns by other wine experts in the industry, complete with tasting notes, wine reports, recipes, and much more.
Fun fact: Tim also writes for a number of publications, including Harpers, Decanter, The World of Fine Wine, Gourmet Traveller Wine, The Drinks Business and Imbibe, is one of the Three Wine Men, and has won over thirty awards.
#8
Vinography: A Wine Blog
Blogger Profile: Alder Yarrow, CEO of a brand experience agency, was originally inspired to create a space where he could simply answer repeated questions he was asked about his favorite wines, which has since become a respectable source for wine commentary, including restaurant reviews and tasting tips, from an impressive team of contributors.
Fun fact: Alder is also the author of the award-winning coffee table book, The Essence of Wine, featuring photos and essays, that was called on of the best wine books of 2015 by the New York Times.
#9
Dr. Vino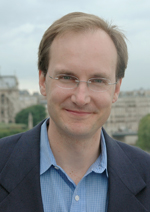 Blogger Profile: Tyler Colman, University Wine Professor and writer with a Ph.D. in Political Economy, brings in diverse perspectives and lively contributions, with not only recommendations and tasting profiles, but also informative articles that cover the political and economic aspects of wine, in what he calls a "look at the world through a wine glass."
Fun fact: Tyler's wine writing has also appeared in such publications as Food & Wine, the New York Times, Forbes.com, Decanter, Sommelier Journal, and The World of Fine Wine, among others.