Introduction
#1
Squidalicious
Blogger Profile: Shannon Des Roches Rosa, mother to a teenage son with autism, has been blogging since 2003, accumulating a collection of over a thousand articles documenting both relatable issues any parent might encounter, as well as articles for the autism parenting community, including helpful subjects covering things like autism acceptance and vaccine-autism myths.
Fun fact: Shannon has been a public speaker on autism at BlogHer conferences, the Morgan Autism Center, and an event for the National Autistic Society, as well as dozens of other schools.
#2
Autism Eye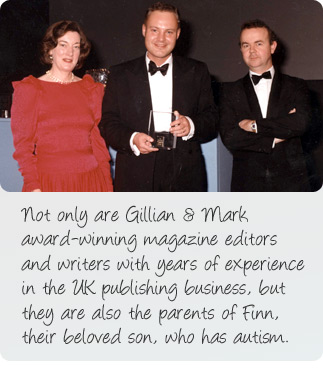 Blogger Profile: Gillian Loughran and her husband Mark Hayes, award-winning magazine editors and writers with years of experience in the UK publishing business, founded a website to make up for the lack of useful and unbiased information for parents of children with ASD, documenting their own journey to find solutions while raising their autistic son.
Fun fact: Gillian and Mark fought epic battles through Special Education Needs Tribunals, and even went to High Court to obtain what they felt was the appropriate education for their son, with absolutely no help from health authorities.
#3
The Autism Helper
Blogger Profile: Sasha Long, board certified behavior analyst and certified special education teacher, with ten years of experience teaching in a self-contained special education classroom, created a website to help parents and anyone caring for children with autism, including helpful contributions on everything from curriculum to behavior, communication skills, and even cooking lessons.
Fun fact: Sasha travels internationally as a speaker and consultant providing individualized training and feedback to parents, educators, therapists and administrators in the world of autism, and even offers consulting by Skype.
#4
Autism with a side of fries
Blogger Profile: Eileen Shaklee, CEO of French Fry Inc, which is how she's known online, purposely didn't create a blog to address the hows and whys of autism, making it a point to focus on the real-life ups and downs of raising an autistic son, while sharing witty rants that any parent can relate to.
Fun fact: Although she doesn't consider herself a writer, Eileen's entertaining blog has earned over two-million page views, with almost three-hundred posts since she started blogging in 2012.
#5
Embracing the Spectrum
Blogger Profile: Teresa, caring wife, mother of two, and math teacher, writes not only about her eight years of experience as a special education teacher, but also shares stories of triumph and how she copes with her own issues of depression, fibromyalgia, and physical problems while also raising a son with autism.
Fun fact: Teresa is a regular contributor to the Huffington Post, and has been featured in the Washington Post for her Ten-step Survival Guide for Special-Ed Teachers, among other popular websites.
#6
Look Me in the Eye
Blogger Profile: John Elder Robison, New York Times Bestselling author, educator, and photographer, with a passion for restoring cars, writes about his personal journey and story of triumph as someone diagnosed with Asperger's, learning to master a condition that held him down for years, while finding some extent of fame, fortune, and happiness.
Fun fact: John has appeared on many television shows including the Today Show, CBS Sunday Morning, and all major news networks, and is a popular storyteller on The Moth.
#7
Rhema's Hope
Blogger Profile: Jeneil, loving wife and mother of two, shares the inspiring and ongoing story of teaching Rhema, her now thirteen-year-old daughter diagnosed with Landau Kleffner syndrome, how to communicate by pointing, with heartfelt stories from both mother and child that detail what it's like to find your voice through autism.
Fun fact: Rhema's name literally means, "the spoken word," yet she remained completely non-verbal until she was more than five years old and learned how to fully communicate through an iPad with an electronic voice.
#8
The Art of Autism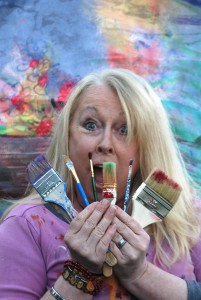 Blogger Profile: Keri Bowers, President and co-founder of The Art of Autism, tops an impressive list of board members, published authors, and autism experts, with a unified vision to empower and connect individuals within the autism community through participation in the Arts, and a mission to foster independence, self-esteem and artistic expression.
Fun fact: The core of Keri's work began when her son, Taylor was diagnosed with autism. Together they have made 4 films and have traveled all over the world to present their talks and workshops.
#9
Age of Autism
Blogger Profile: The Age of Autism, the Daily Web Newspaper of the Autism Epidemic, has the stated purpose to give a voice to those who believe autism is an environmentally induced illness, that is treatable, and that children can recover from, documenting everything from scientific research studies to government conspiracies, and harrowing, real-life stories.
Fun fact: The Age of Autism has published over 6,000 articles since 2007, and that's just what's in their archives, with contributions from scores of medical and scientific experts.