Introduction
#1
Oh She Glows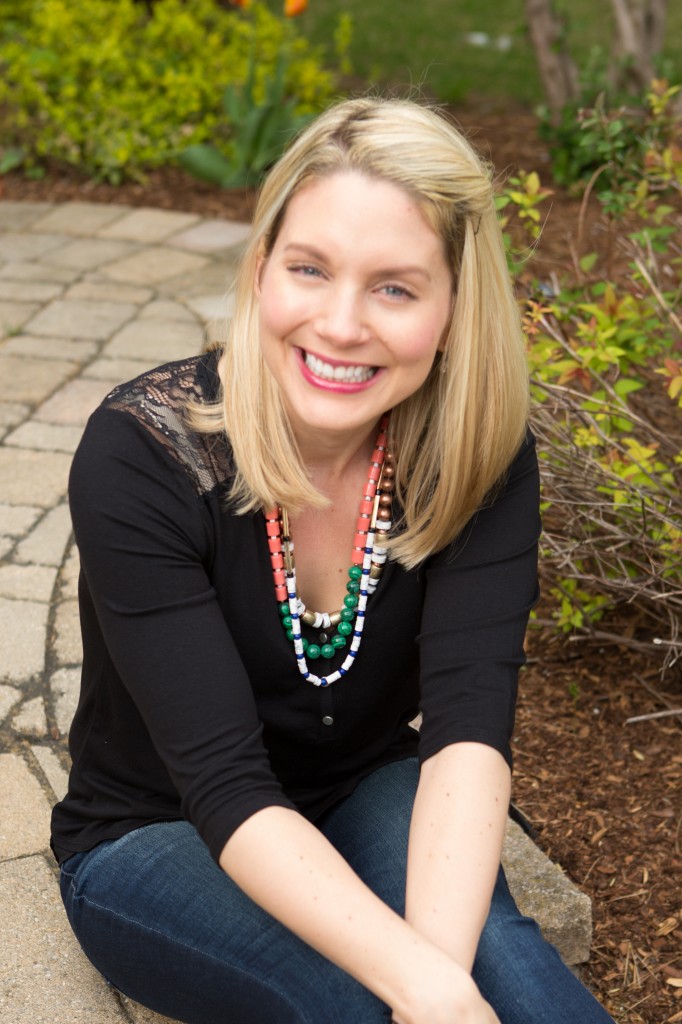 Blogger Profile: Angela Liddon, award-winning recipe blogger, author, and mom, shares delicious, plant-based, allergen-friendly, and gluten-free recipes that her family enjoys, with the goal to inspire others to embrace a diet of plant-based foods without feeling the least bit deprived or having to sacrifice flavor, including recipes that are great for picky eaters.
Fun fact: Angela's book, The Oh She Glows Cookbook, is a New York Times Bestseller, and was selected as Chapters/Indigo's Book of the Year.
#2
Honey & Jam
Blogger Profile: Hannah Queen, baker, photographer, and cookbook author, takes us to another world with fascinating photographs from her home in the Appalachian Mountains that feature a simple, country-life anyone would envy, from peaceful views out on the lake to homey kitchen shots through which you can almost taste her tantalizing recipes.
Fun fact: Hannah's blog features a delicious cookbook, Honey & Jam, that is available for purchase through Amazon, Barnes and Noble, and Indiebound.
#3
Spoon Fork Bacon
Blogger Profile: Teri Lyn Fisher and Jenny Park, foodies, photographers, and co-writers, have created a world of food that will instantly have your tummy rumbling, with simple recipes influenced by upscale fine dining that have a complicated feel to them, and stories of the food-filled adventures that inspire their beautiful recipes.
Fun fact: Jenny and Teri are co-authors of three delicious books including, The Perfect Egg, Tiny Food Party!, and Cocktails for the Four Seasons, all available on Amazon.
#4
Cookie & Kate
Blogger Profile: Kathryne Taylor, also known as Kate, is a self-taught home cook, photographer and author, sharing her obsession with food through amazing and delectable vegetarian recipes for any meal, and demonstrating that nutritious and whole foods can be both delicious and simple to prepare, delighting the senses and nourishing the body.
Fun fact: Kate's sidekick and companion, Cookie, is of the four-legged variety, an adorable, one-of-a-kind schipperke/dachshund, spotted mutt, and designated crumb-catcher in the kitchen.
#5
Bakerella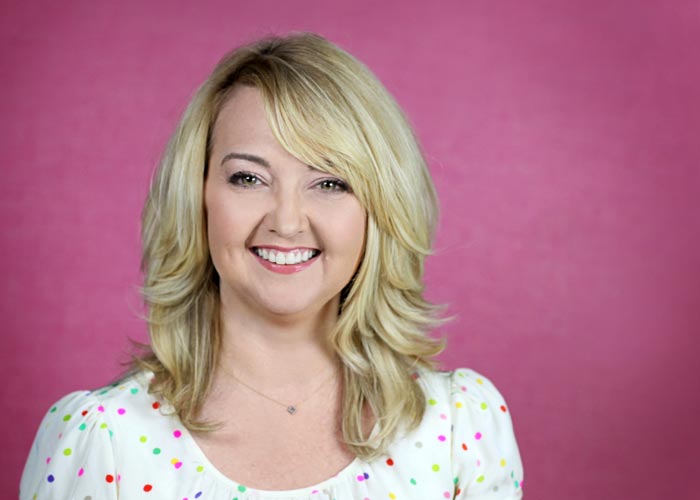 Blogger Profile: Angie Dudley, home baker and New York Times best-selling author, started blogging to keep track of her own baking and decorating attempts, then continued to explore recipes, desserts, decorating, and photography, creating a masterful world of cake pops and creative desserts fitting for any theme, party, or holiday.
Fun fact: Angie's bestselling cake pop books and photographs have gained world-renowned recognition, inspiring a popular line of cake decorations and baking tools.
#6
A Cozy Kitchen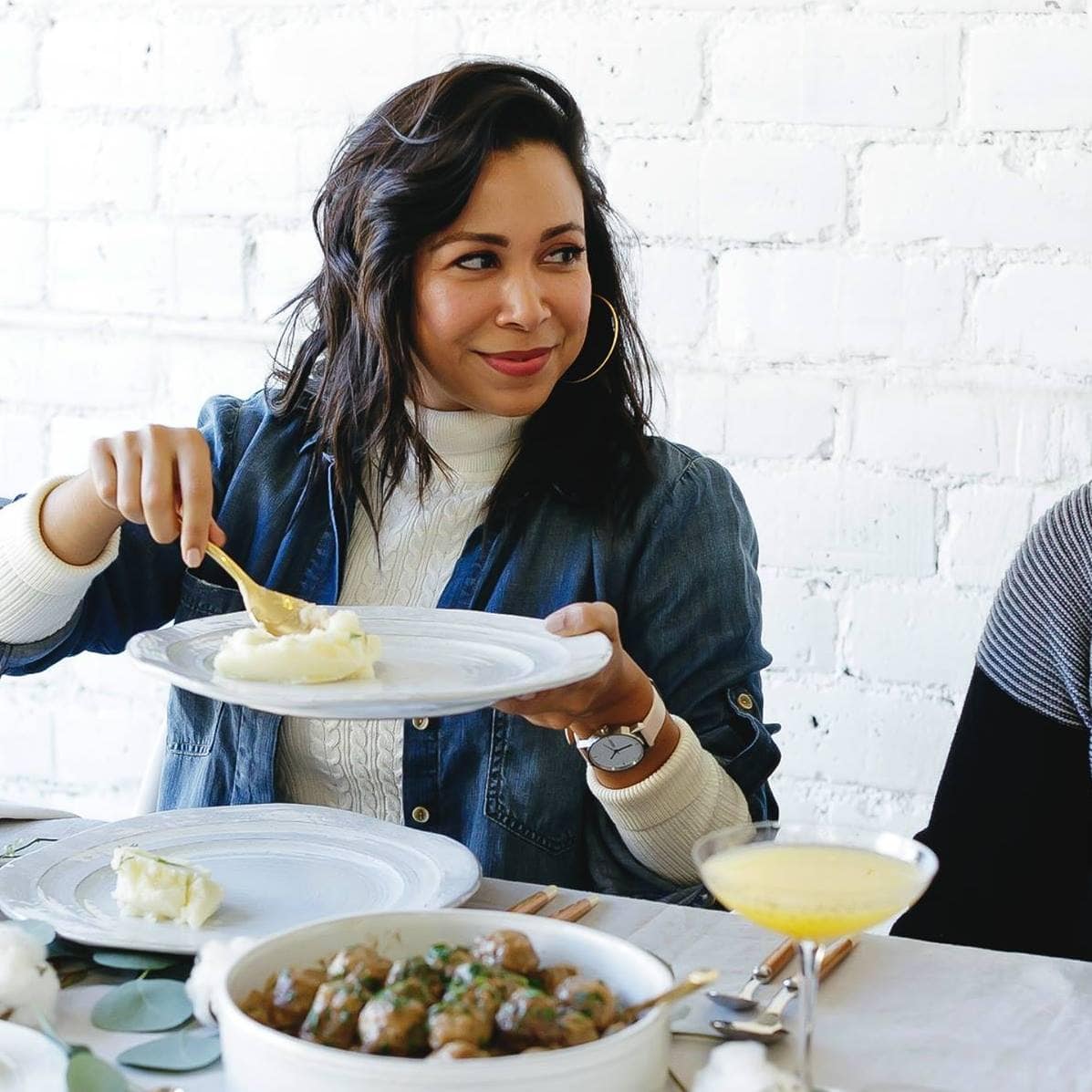 Blogger Profile: Adrianna Adarme, home cook and cookbook author, shares her favorite recipes and random tangents about life, with delectable photographs of food in all possible categories, and compelling writing fueled, as she states, by copious amounts of rap music, sugar, butter and flour, and inspired by a Latin-American background and upbringing.
Fun fact: Adrianna's parents hail from Peru and Columbia, and she currently lives in Los Angeles with her fiancé, Joshua, and corgi, Amelia.
#7
What's Gaby Cooking
Blogger Profile: Gaby, former private chef and cookbook author, celebrates what it's like to live the "California Girl Life," where it's always sunny and where brownies or burritos are as appropriate as green goddess salads, with over 1100 mouthwatering recipes and meal plans, travel tales, and tips for incredible entertaining.
Fun fact: After college, Gaby decided to go to culinary school where she landed her first job as a private chef in Los Angeles, inspiring her food entertaining journey.
#8
Andie Mitchell
Blogger Profile: Andie Mitchell, healthy recipe developer and New York Times best-selling author, tells the story of her weight loss journey, starting at nearly 300 pounds, and the 20-year lead up to losing 135 pounds and achieving a healthy relationship with food, including the recipes that help her maintain and balance her life.
Fun fact: Andie's story has been featured in various media including Good Morning America, Dr. Oz, The New York Post, The Daily Mail, People Magazine, Marie Claire, Elle, Shape, Glamour, Southern Living, and more.
#9
Smitten Kitchen
Blogger Profile: Deb Perelman, self-taught cook, photographer, and New York Times best-selling author, brings us hundreds of fantastic recipes and photos of stepped-up comfort foods made entirely from scratch, leaving out the inaccessible and hoity-toity ingredients of modern fancy cooking, with entirely realistic, yet delectable recipes that anyone could use to impress.
Fun fact: Deb recently released her second book, Smitten Kitchen Every Day, including over 100 new recipes with options for everyone, including some gluten and dairy-free options.