Introduction
#1
A Hotel Life
Blogger Profile: Ben Pundole, founder and proprietor of Ruschmeyer's (Hotel, Dining, & Events), and Vice President of Brand Experience with Marriott's Edition Hotels, with twenty years in the hotel business, shares his passion for travel, hotels, and food, through an editorial site that focuses on real experiences and reviews of the industry.
Fun fact: Ben is partnered by Molly McCorkle and co-founder Amy Risley, and a rich staff of editors and contributors who each have an incredible list of future destinations and their own travel adventures to share.
#2
And North
Blogger Profile: And North, maintained by a small team with an impressive list of contributing photographers and writers, is a curated guide for creative individuals, bringing to life the exciting things to see and do across upstate New York, including unique ideas on where to eat, shop, stay, explore, and so much more.
Fun fact: Last December, And North hosted their first annual Holiday Pop-up in NYC, with a weekend long shop that featured their favorite designers from their travels north.
#3
The Voyageur
Blogger Profile: Pauline Chardin, photographer, fashion designer, and art director, is truly The Voyageur, with an incredibly impressive list of destinations she has travelled through, as she takes her readers to other worlds with masterful images covering things such as complete itineraries in Hong Kong and Brazil, or mouthwatering food in Rome.
Fun fact: Pauline is French, currently living in Paris, and writes her entire website and all its posts in both English and French, side by side.
#4
Petite Passport
Blogger Profile: Pauline Egge, Journalist and photographer, shares her passion for creating memories through travel, with stories and advice on what is tried & true, beautiful photographs that celebrate a new moment of adventure or creativity, and an individual guidebook-style layout for an impressively long list of cities across the world.
Fun fact: Apart from Petite Passport, Pauline also works as a travel journalist, sharing content and travel recommendations with publications such as Marie Claire, Conde Nast Traveler, Vogue, and others.
#5
In the Frow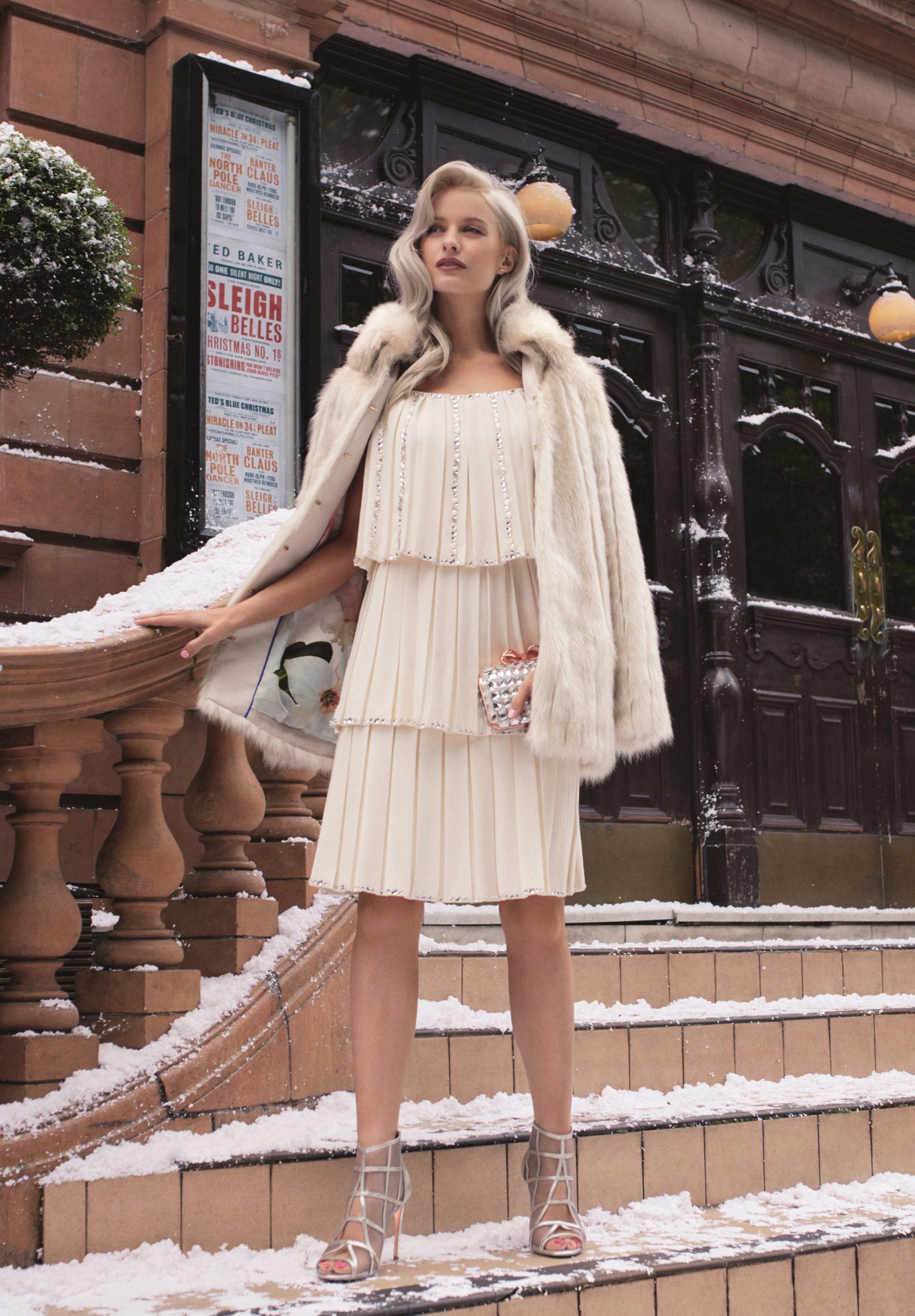 Blogger Profile: Victoria, Beauty Ambassador with a PhD in Fashion and Fashion Marketing Lecturer at the University of Manchester, has created what has been called one of the most influential blogging websites in the UK, featuring glamourous articles with photos that highlight some of the most popular designers and destinations in the world.
Fun fact: Victoria's career highlights include numerous beauty ambassadorships with prominent brands and designers including, but not limited to, L'Oreal Paris, Ted Baker, and Hugo Boss Watches.
#6
What Olivia Did
Blogger Profile: Olivia, a twenty-something student turned career-blogger, started her initially humble blog from a school computer, turning it into an outlet and now exciting hub for everything from her lifestyle in London, personal style and travel, to food and music, as well as beauty and words from women who inspire.
Fun fact: Olivia's blog was inspired by the fact that her school computers couldn't access any relevant websites except Blogger, and she brilliantly turned it into a career.
#7
Liberty London Girl
Blogger Profile: Sasha Wilkins, journalist, writer, and former Wall Street Journal Executive Style Editor, depicts a lifestyle in London and travels abroad that is both relatable and envy-worthy, with mouthwatering pictures of comfort food that accompany recipes, along with adorable photos of her sausage dog, Lettice, who goes everywhere she does.
Fun fact: Sasha has received impressive accolades, including being twice named as one of London's Most Influential People by The Evening Standard, and Blogger of the Year at Red's Women of the Year awards.
#8
Coco's Tea Party
Blogger Profile: Ella, University for the Creative Arts graduate with a Bachelor's in Fashion Journalism, started her blog at only 16-years of age, eventually turning it into a resource for informative and entertaining articles on style and living, including posts that give relevant advice on everything from seasonal clothes shopping to personal well-being.
Fun fact: Ella's blog includes some truly inspiring reads in the section titled, My 9 to 5, that has personal stories from women in thriving and exciting careers.
#9
Hannah Gale
Blogger Profile: Hannah Gale, former digital editor and journalist, now full-time lifestyle blogger and working mom, uses a sweet, down-to-earth, communication style of writing to share advice, inspiration, and a little bit of style, with straightforward thoughts on everything from the Chapters of Motherhood, to fashion trends that make her happy.
Fun fact: Hannah has become recently fond of Instagram, with more than 55k following her story unfold through pictures and tiny, fun rants.