Introduction
#1
Copyblogger
Blogger Profile: Brian Clark founded Copyblogger (aka Rainmaker Digital) in 1998 single handedly. As the need grew for a resource on content marketing, Clark grew his business. The purpose of Copyblogger is to teach marketers how useful content and smart copywriting can move your business to the next level.
Fun fact: Copyblogger offers a slew of webinars and seminars for those interested in improving their writing careers in marketing. A forum is also available for those who want to be involved within the writing community and have more specific questions.
#2
Live, Write, Thrive
Blogger Profile: C.S. Lakin is the fiction track director at the San Francisco Writers' Conference. Lakin currently resides in San Francisco and teaches online courses over topics pertaining to writing, editing, and marketing. Her true passion and calling is to coach others on their writing and to give them the confidence needed to be a successful writer.
Fun fact: Lakin is available to chat with writers to discuss their projects and loves the one on one coaching she can give to her clients. She is also an expert on pygmy goats and ran a pygmy goat farm for ten years.
#3
The Creative Penn
Blogger Profile: Joanna Penn is an award-nominated author based out of Bath, England. Penn self-published her first non-fiction book in 2008 and quickly learned that marketing plays a crucial part in getting your name out to the masses. After making this mistake and learning from her experiences, Penn created a resource to aid those who are on the same journey.
Fun fact: Penn lived in Australia and New Zealand for eleven years before heading to England. When not writing, you can either find her nose in a travel book researching trips,out hiking the trails, or relaxing with a glass of pinot noir.
#4
Lauren Sapala
Blogger Profile: Lauren Sapala currently resides in San Francisco, where she is both an author and a writing coach. Her greatest passion is coaching writers one-on-one, helping them through their writing journey, and giving them the support and encouragement they need to become successful. Sapala created the blog to empower those beginning their writing journey and for those needing a boost.
Fun fact: In college, Sapala gave up writing once a professor told her that she should just give up and find a different path where she would be successful. After this incident, she gave up writing for several years until she came across a writing group similar to "Alcoholics Anonymous". Ever since then, she knew her place in the world.
#5
The Write Practice
Blogger Profile: Joe Bunting is the founder and Editor-in-Chief for The Write Practice and Story Cartel. He is an author of seven published books. His main passion is to help writers perfect their skills.
Fun fact: The Write Practice starts readers off with "Your First Writing Practice" to introduce them to the site. Other features include tutorials for teachers, characterization, grammar, and interviewing. Writers can submit their work to the numerous writing contests The Write Practice holds throughout the year.
#6
Helping Writers Become Authors
Blogger Profile: K.M. Weiland is an award-winning author of several fiction and non-fiction titles. Currently residing in Nebraska, you can often find her writing outside. One of her passions is coaching writers and helping them discover their full potential.
Fun fact: Weiland prefers writing in the morning, quoting Peter de Vries' claim: "I write when I'm inspired, and I see to it that I'm inspired at nine o'clock every morning." She has two books due for release: "Wayfarer" and "Dreambreaker."
#7
Goins, Writer
Blogger Profile: Currently residing in Nashville, Tennessee, Jeff Goins is a best-selling author of five books who studied Spanish and Religion in college. These studies prompted his interest in writing and traveling. Goins wants to help all writers get their work out into the world. If you are a victim of writer's block, Goins knows all of the tricks that will cure it.
Fun fact: Jeff went to college to study Spanish & Religion which prompted his interest in writing and traveling. Before his writing career, he worked in the nonprofit sector as a marketing and communications director.
#8
Jerry Jenkins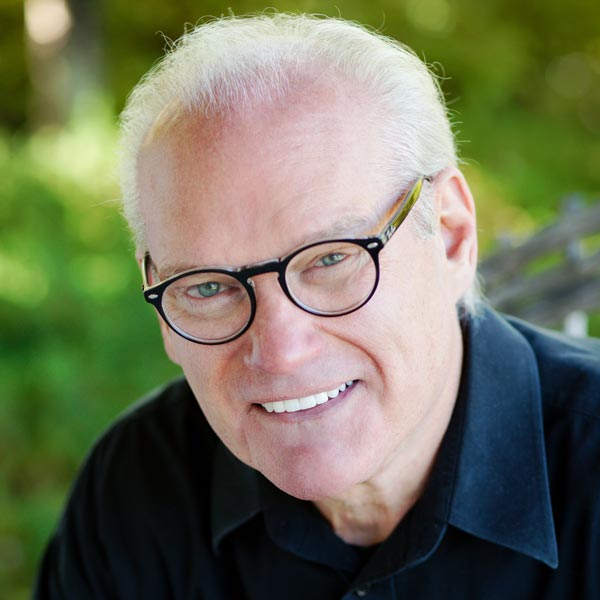 Blogger Profile: Jerry Jenkins is a bestselling author, with his most notable work being the Left Behind series. Jenkins believes that if you have the craving to be a writer or author, that with the proper guidance and knowledge of basic skill, you too can become a success.
Fun fact: Jenkins also owns Jenkins Entertainment, a film studio which produced the film "What if…" which was nominated for several categories at the MovieGuide Awards in 2011. He also is on the board of trustees at the Moody Institute of Chicago which he joined in the year 2000.